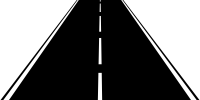 Description:
The Town of Denmark Highway Department consists of the Highway Superintendent and 6 employees.
Responsibilities:
The Department maintains 35.94 center line miles of town roads year round and an additional 13.88 center line miles of Lewis County Roads in the winter months.
Programs/Activities:
WE DO GREEN WASTE!  For more information contact the Highway Department.
Hours of Operation:
Summer  6:00am – 4:30pm
Winter  4:00am – 9:00pm